How to Bring Safety to Your Company's Bottom Line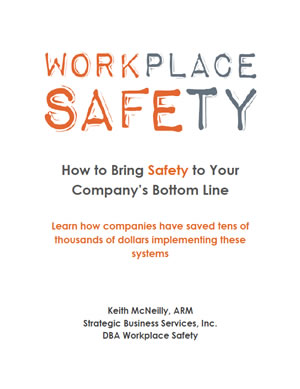 In my safety career I have worked with hundreds of companies evaluating their programs and making recommendations to help them reduce employee safety risk, and improve their programs.  I have evaluated hundreds of companies' workplace safety programs and helped them assess their safety risk.  I have managed over two hundred workers compensation insurance claims. I have developed workplace safety programs or Injury and Illness Prevention Programs (IIPP) and quality assurance programs for manufacturing and construction companies saving them tens of thousands of dollars annually.
The information available in this booklet will help you to validate those things that your company does well, and point out areas that you can realize improvements.
The Workplace safety program discussed in this book is a system that will help your company meet your workplace safety goals and save your hard earned dollars.