Emp Org/Temp. Agencies
Professional Employer Organizations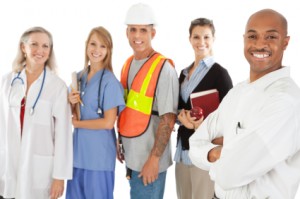 All  PEOs and Temporary Employment Agencies  are interested in reducing worker injuries and saving money while providing service to their clients.  Many have one or two clients that account for a significant amount of claims expense.  We have experience reducing the frequency of their claims and reduce the severity (cost) of the claim.
If you know of someone who needs assistance, or  your company needs assistance, give Workplace Safety a call and we'll share with you some of the ways we can help you get peace of mind, while saving you money.
I was the Director of Risk Management and Loss Control for a PEO for 5 years, during that time we absorbed two PEO's that were not able to continue in the business.  I underwrote or evaluated each of the clients that we brought on for that time period as we understood that if we brought on clients that either had existing workplace safety programs, or were willing to implement workplace safety, our overall stability would be greater.