Service Packages
Many companies will benefit from utilizing safety consultant services from a workplace safety consultant.  Your company has unique requirements and internal assets to meet those requirements.  Many companies do not have in house safety and loss control managers, it is not cost effective.
Accessing safety consultant services allows your company to benefit from the broad experience that comes from working with many companies, as well as plugging into a network of safety professionals.  Workplace Safety provides safety consultant services, our services can help your company reduce frequency and severity of injuries, reducing the need for overtime or hiring additional employees, ultimately reducing insurance costs for your company.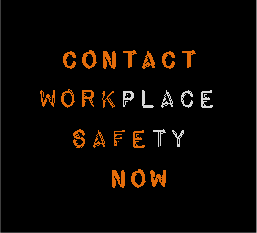 Partnering with Workplace Safety provides safety consultant services tailored on your needs.  Through experience we have determined that working with a company for at least one year and frequently on an ongoing basis provides better results for the company and its insurability.

Contact us to determine which package better meets  your needs now!This provides continuity, and results in better service, manageable payment structures, and improved focus on the metrics that reduce your insurance costs.  Utilizing this long term technique with Workplace Safety will ultimately reduce your expenses many times more the cost of working with us.
Company evaluation and recommendations.  This is a thorough evaluation of past injuries/claims, resulting in trend analysis that will guide you to focus on your problem areas.  It includes a workplace walk through and evaluation of your hazards.  The results will be provided in writing to you in the form of recommendations.  This is billed based upon time involved in the project.
Company training is billed based upon preparation, travel and training time.