Analysis & Recommendations

Our focused approach on workplace safety has allowed our clients to save money on direct workers compensation insurance programs as well as increased employee safety.


The reduction of frequency and severity of injuries reduces the need for overtime and new hires.  Your company can also receive a significant monetary benefit from a safety programs check-up if you'd like help controlling your insurance costs.
Our process is simple and straight forward: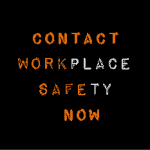 We work with your company to conduct an initial evaluation of the company's workplace safety performance in order to determine areas that need attention.
We review the existing workplace safety programs and compare them to the workplace safety and compliance requirements, where applicable.
We discuss the options and decide upon a course of action that meets the goals of the company leadership.
We then document these recommendations and their implementation as well as provide quarterly reviews with any additional recommendations and implementation
If talking with an experienced safety expert sounds like a good first step, let's talk about how we can work together to help you save money, provide a safe employee environment, and increase employee retention.